Looking for Catereres Schenectady NY?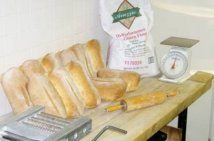 Tired of restaurant chains? Try some authentic home cooking from one of NYS's oldest family restaurants. Traditional and Specialty Italian, extensive steak and seafood menu, double cut chops, chicken and vegetarian dishes. Real espresso/cappuccino beverages available.
All sautes, pasta, steak, and seafood dishes cooked to order. We age and cut our steaks on premises. Pound and bread all veal and chicken cutlets from scratch using our own bread crumbs.
Seven days a week. Night-time parties for 8-80 people. Daytime events for 30 – 175 people. Weddings, Birthdays, Anniversaries, Showers, Funerals, Graduations, Business Conferences. Huge well lit parking for 140 plus cars.
In 1951 Felix Petta and his third wife Caroline opened a post-war little Italian restaurant on Duane Avenue in the City of Schenectady.