Looking for Banquets Burnt Hills NY?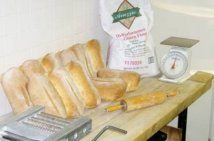 Tired of restaurant chains? Try some authentic home cooking from one of NYS's oldest family restaurants. Traditional and Specialty Italian, extensive steak and seafood menu, double cut chops, chicken and vegetarian dishes. Real espresso/cappuccino beverages available.
Our famous bread, desserts and choice of two soups are made from scratch everyday. We also offer our own blue cheese dressing, croutons, family secret eggplant, cavatelli, meatballs, lasagna, Italian sauce and salad dressing.
In 1951 Felix Petta and his third wife Caroline opened a post-war little Italian restaurant on Duane Avenue in the City of Schenectady.